|
Helping Out Nesting Birds
|
The next time you are out by a pond or marsh where there are some bulrushes, remember your small bird visitors that drop by to feed, bathe or drink at your feeding station.
|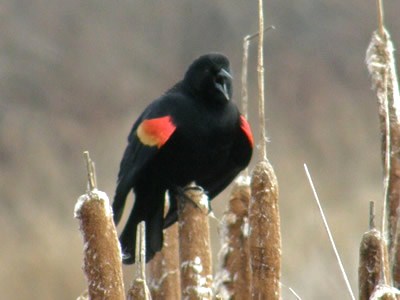 Many birds such as Red-winged Blackbirds and Marsh Wrens use cattails in the construction of their nests. Many other birds that don't go near the marshy areas would also appreciate some of this soft fluff and you can help out very easily.
|
| | | |
| --- | --- | --- |
| | _ | Just a couple of these reeds can be very useful to your visitors at nesting time as the seed heads make a very comfortable nest. |
| | | | |
__

Place the cattails near your feeders and you'll see how quickly your visiting birds accept this neat nesting material. Siskins, finches and even hummingbirds will pull off the fluffy material.
Another nesting material that birds enjoy using is Pampas Grass. By having two or three pieces of this placed nearer your viewing area, an entertaining sequence of collecting nest-building material can be observed.
|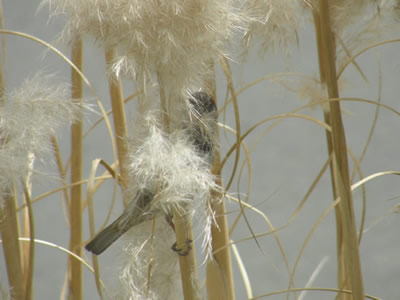 A chickadee found this soft grass a perfect material to use in its nest.
| | | |
| --- | --- | --- |
| You'll be surprised how many different birds will take advantage of the offerings! | | |
|